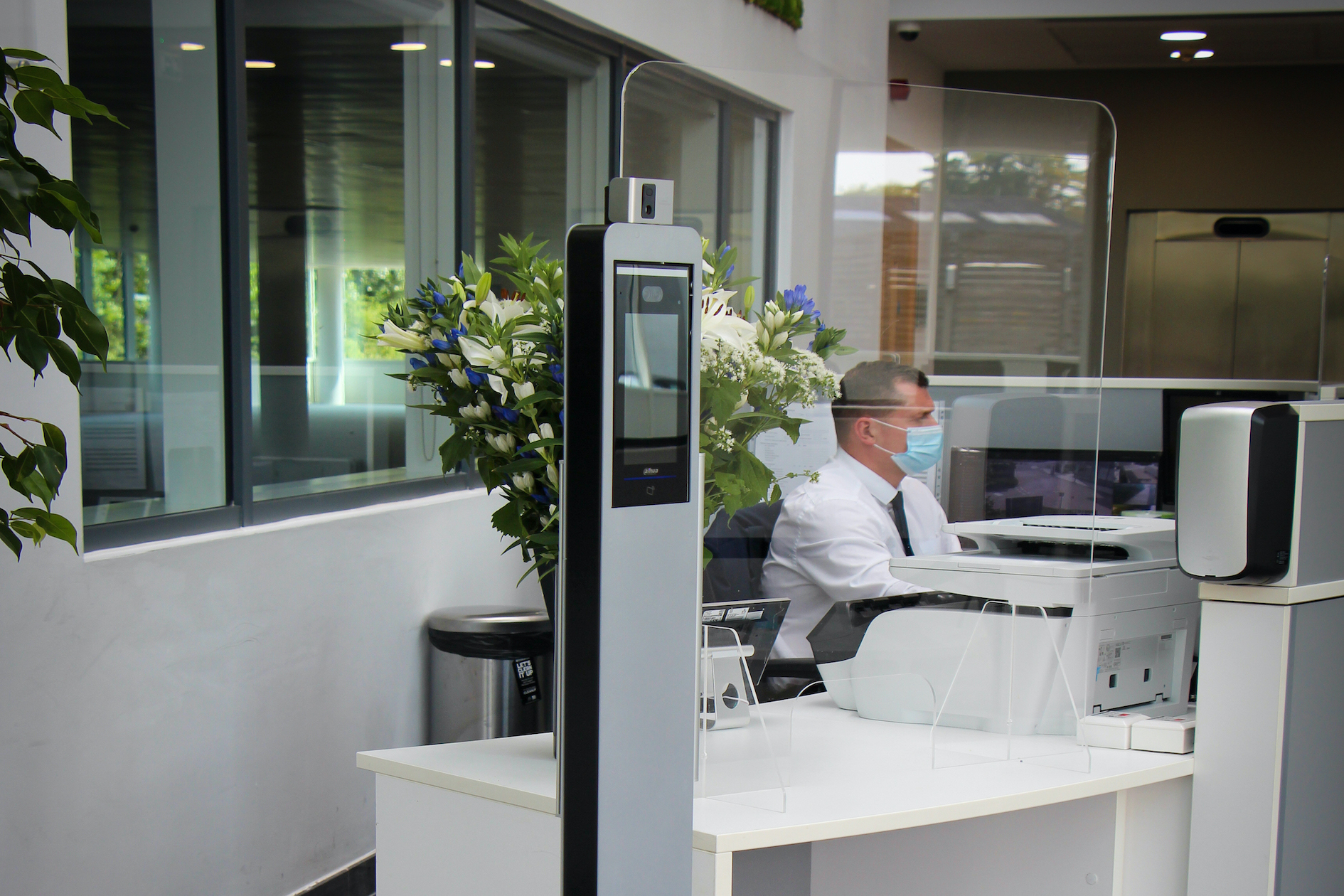 24 Feb

Preparing for re-opening – Hospitality & Entertainment Industries

After receiving excellent news the other day, the hospitality, and entertainment industries are gearing up for re-opening sometime between April-June. The road map set out by the government shows their plan to re-open and restore life to some sort of normality this half of the year. That's providing the data on COVID-19 infections allows them to.

We believe we can help these industries prepare for re-opening and ensure they remain safe, with temperature monitoring. It's important to remember that the virus will still be out there and customers may feel uneasy about returning to normal. Installing a temperature detection camera can encourage customers to come back to your restaurant/theatre/venue. People will feel reassured that you are putting their safety first. And thus, more at ease, coming to sit down indoors to have a meal/watch a performance.

We understand it has been a struggle for companies within these two industries. After being shut for so long, the last thing you would want is for business to struggle and customers to not come in.

Not only can our temperature monitoring cameras benefit your customers, but they can reassure and help protect your workforce. Who may also feel nervous about returning to work post-lockdown.

Furthermore, our automatic body temperature scanners have mask detection and door access features that can help you enforce regulations. Some of these regulations may be wearing a mask when entering a restaurant/football stadium. Automatic and contactless temperature detection is also adequate for freeing up your staff's time. You will not need to allocate a member of staff to stand on the door, monitoring who is coming in, wearing a mask etc. They can be useful in this sense, for handling large groups in one go.

We want to help support the hospitality and entertainment industry as much as possible. To demonstrate this, we have put together a useful guide for restaurants below.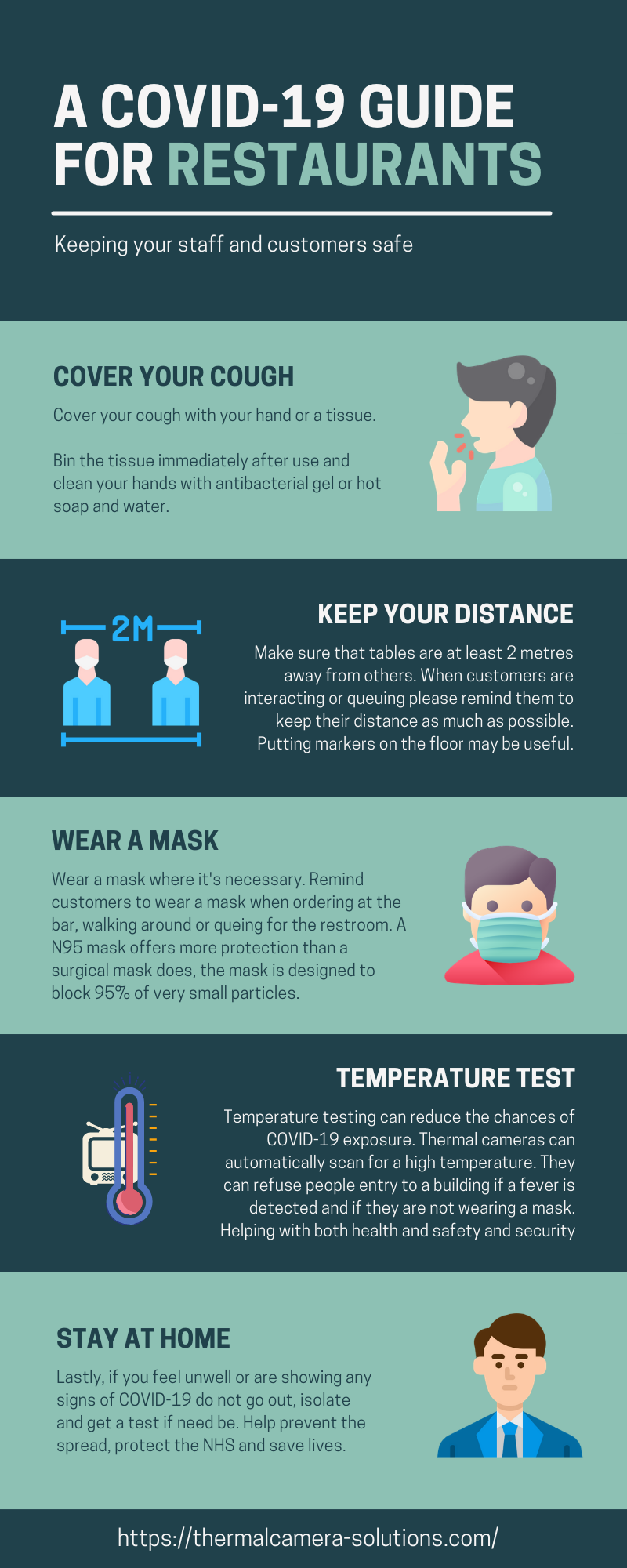 Share this Image On Your Site
To find out more about our thermal cameras/fever screening cameras please get in touch.