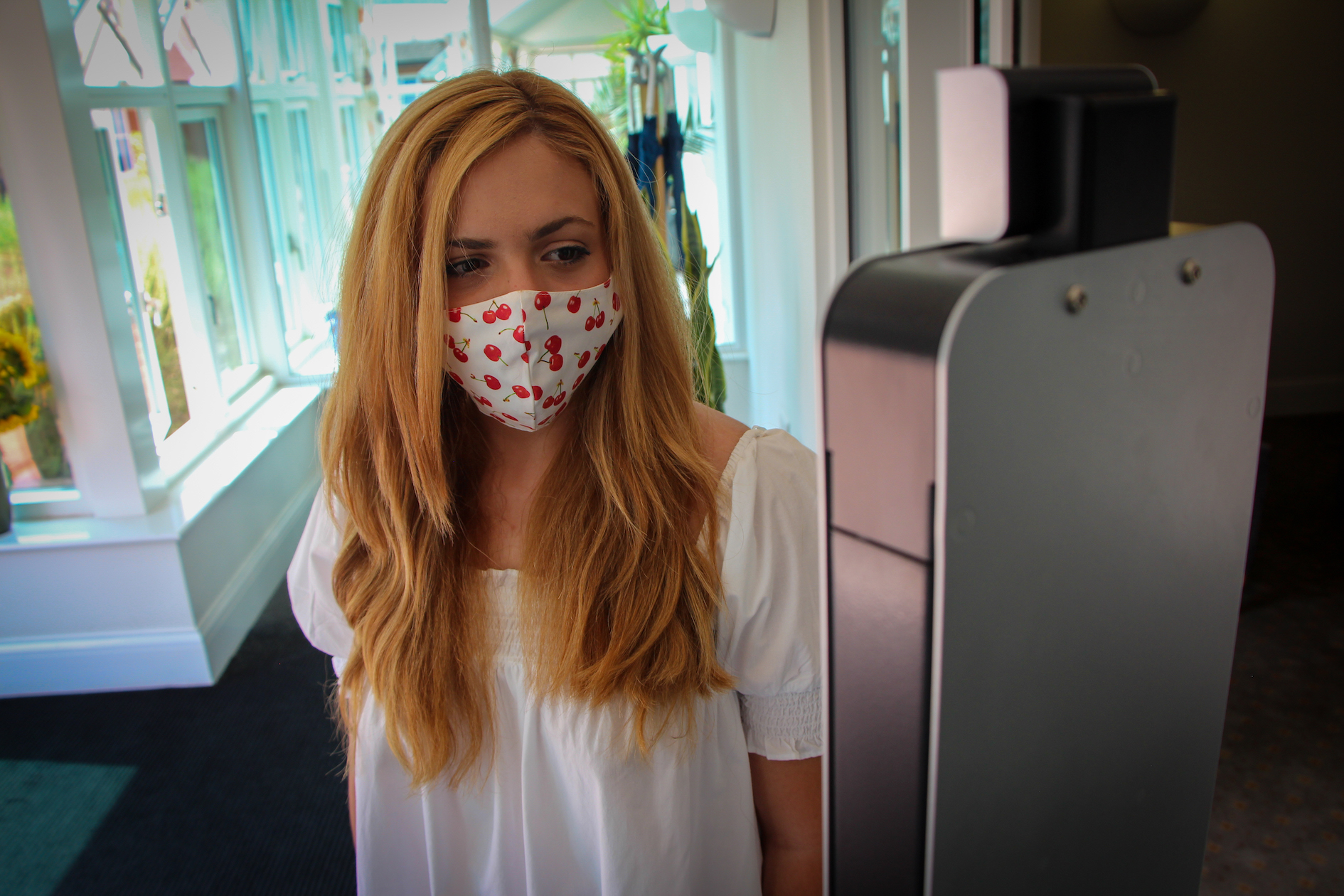 17 May

Why thermal imaging is an excellent infection control strategy

Read through our article as we cover all the benefits of thermal imaging cameras and how they can protect your workplace. And how moving forward, temperature monitoring cameras can simplify your operations and effectively manage the risk of infection, regardless of the virus.
Contactless thermal screening solution
For one, contactless and automatic temperature testing is a safer alternative to temperature guns. Our thermal screening cameras can run on their own, meaning you can avoid unnecessary infection exposure.  They are designed to screen for a fever or high temperature on their own, and alert higher authorities if detected.
Detect a high viral load
Those with symptoms such as a fever are more likely to have a high viral load. As a result, they are likely to transmit infection and spread it to your workplace. By detecting this early, you'll be able to take the necessary steps to avoid potential exposure. Offering reassurance for your workplace and even encouraging business post-lockdown.
Access control with mask detection
Even in a post-pandemic world, our systems can simplify your operations. Mask-wearing is something that many countries such as China have been doing for years. It might be something which our country adopts more of in future. If so, our cameras will be able to help. They have access control with mask detection features. If our cameras cannot detect a mask, it will signal to put one on. If integrated with access control, entry will also be denied until a mask is being worn.
In addition to this, automated access control is a cost-effective solution for any company. Freeing up receptionist or operators time, allowing them to focus on other areas of their job.
Sound interesting? You can rent a thermal imaging camera
You can rent thermal imaging cameras or you can buy one. We advise renting if you are hosting an event or would like to use our cameras for a fixed period. Our body temperature monitoring cameras can also have a permanent residence at your workplace if that suits you better. This is great if you are looking for a long-term infection control strategy.
All in all, our cameras are fast, efficient and easy to use. We have experience working with a range of industries. Find out more here.